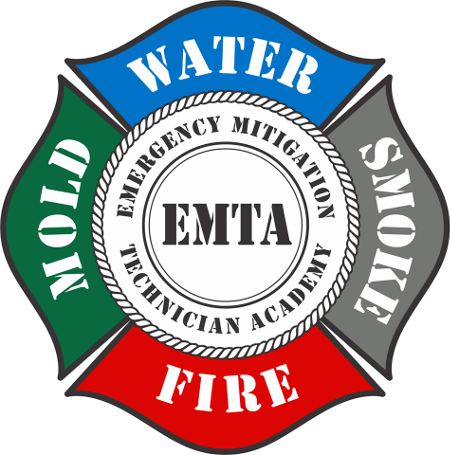 EMTA and its affiliated instructors have been approved to deliver IICRC approved LIVE STREAM courses. As of now these classes are for the interim time due to the current crisis.
WRT : IICRC Water Damage Restoration Technician
FSRT : IICRC Fire and Smoke Restoration Technician
OCT : IICRC Odor Control Technician
CCT: IICRC Carpet Cleaning Technician
RRT : IICRC Carpet Repair and Re-installation Technician
UFT : IICRC Upholstery Fabric Cleaning Technician
TCST : IICRC Trauma and Crime Scene Technician
CDS : Commercial Drying Specialist
SP-WRT : IICRC Spanish Water Damage Restoration Technician
ALL CLASSES ARE EASTERN TIME ZONE / US
After you complete the purchase of your virtual class, you will be sent an email explaining the requirements for learning on this platform and the IICRC online exam registration link. The PDF of the book, book password and ZOOM information will be sent in a later email.*
The exam will also be a proctored and the computer used must have video (web cam) and audio capabilities enabled. Students will not be able to sit for the online exam without completing the IICRC online exam registration and submitting the exam fee.
The exam is online via the IICRC Proctor free portal. Upon exam fee payment receipt, the IICRC will forward the student log in information for the exam. Proctor Free online exams are single access only. Students cannot log out and then log back in. Proctor Free only allows for answering test questions in sequential order. Students cannot go back and change a previously submitted answer, but they can view a previously submitted answer.
If you have any questions or problems about this process please contact the IICRC directly at exams@iicrcnet.org.
*EMTA is not responsible for ensuring your internet connectivity or for any problems accessing a live-streamed class due to connectivity problems. No refunds will be issued for any reason including connectivity problems. If we experience technical difficulties, measures will be taken to ensure the class will be completed.