Discover The Right IICRC Course For You
EMTA is an IICRC approved school providing IICRC approved curriculum on restoration procedures to structures after disaster strikes.
Classes Offered
EMTA offers IICRC approved WRT, SRT, OCT, AMRT, FSRT, CCT, RRT, Trauma, CSRT, OSHA courses.
Test Prep
Continue preparation for your IICRC course test by studying the common key terms.
Our Instructors
Our instructors are IICRC approved and have up to date real world experience in the courses delivered.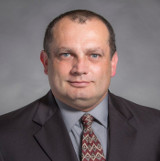 Mark Cornelius
Mark Cornelius founded EMTA in 2014. He is the President of DRI and is still active getting his hands dirty and feet wet in the restoration and cleaning industry. With more than 30+ years he has been an approved IICRC instructor since 2008 and is an IICRC triple Master. Mark is also a Fire Fighter and EMT-I for 10+ years and also a NPQ-1 Fire Instructor.
Rudy Alford
Rudy Alford has been in the restoration industry for 12+ years. Rudy holds IICRC Master Water, Fire and Smoke Restorer. Rudy is also approved as (CE) Instructor 7+ years in Georgia, Alabama, Tennessee, Florida & South Carolina..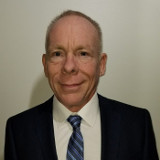 Thomas Cermak
Thomas Cermak has been in the cleaning and restoration industry for many years and has owned more than one successful company. Thomas has a passion for helping others. He is IICRC triple Master and will be teaching several subjects.
Want to Get Started Now?
---
Visit our course information to discover which classes match your interest, then take a look at our class calendar to see what dates fit your schedule. When you are ready to sign up send us a message or give us a call!