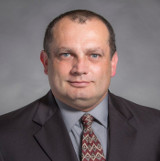 Mark Cornelius
Mark Cornelius founded EMTA in 2014. He is the President of DRI and is still active getting his hands dirty and feet wet in the restoration and cleaning industry. With more than 30+ years he has been an approved IICRC instructor since 2008 and is an IICRC triple Master. Mark is also a former Fire Fighter and EMT-I for 10+ years and also a NPQ-1 Fire Instructor.
Rashelle Cornelius
Rashelle Cornelius has been involved with disaster restoration for over 25 years drying out large commercial buildings, residential structures and everything in the middle and delivers a real world approach to water damage restoration. Rashelle is an IICRC triple master with  wide ranging experience including fire and smoke cleaning and has been on numerous trauma and crime scene cleaning projects over the years and knows the ins and outs. Rashelle is also an OTI teaching OSHA 10 & 30 hour General Industry Safety classes. Rashelle owns and operates a disaster restoration company founded in 2001.
Rudy Alford
Rudy Alford has been in the restoration industry for 12+ years. Rudy holds IICRC Master Water, Fire and Smoke Restorer. Rudy is also approved as (CE) Instructor 7+ years in Georgia, Alabama, Tennessee, Florida & South Carolina..
Thomas Cermak
Thomas Cermak has been in the cleaning and restoration industry for many years and has owned more than one successful company. Thomas has a passion for helping others. He is IICRC triple Master and will be teaching several subjects.
sDustin Resendiz

Dustin Resendiz has been in the restoration industry since 2011 as both a technician and a owner. Dustin is unique in that he is bi-lingual, fluent in English and Spanish. He taught English in Mexico for high schoolers at a private school for two years and worked for the Mexican government doing community outreach and humanitarian work. He is now honored to be able to teach as an IICRC approved instructor and continues to run his successful mitigation company.
Want to Get Started Now?
Visit our course information to discover which classes match your interest, then take a look at our class calendar to see what dates fit your schedule. When you are ready to sign up send us a message or give us a call!