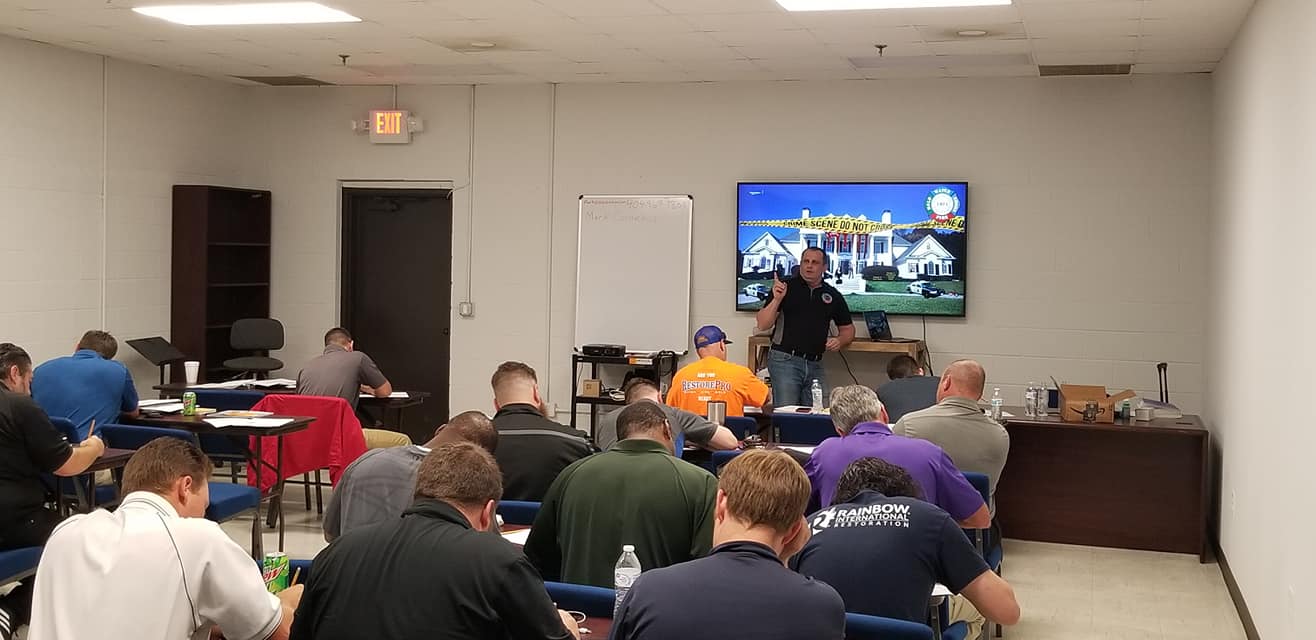 Applied Microbial Remediation Technician : AMRT
$1025.00
(Prerequisite: IICRC Certification in WRT)
The Applied Microbial Remediation Technician course covers mold and sewage remediation techniques to individuals engaged in property management, property restoration, IEQ investigations or other related professions. Emphasis will be placed on teaching mold and sewage remediation techniques to individuals who will perform these procedures in the field. Course graduates will be adequately equipped to perform remediation services, while protecting the health and safety of workers and occupants.
(4 day course; 25 hours, not including exam time, lunch and breaks.)
IICRC test fee is $150 and not included in course cost.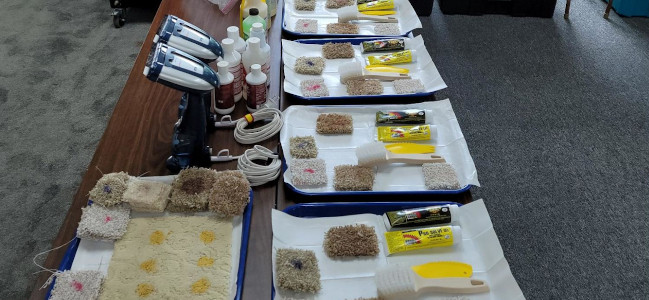 Carpet Cleaning Technician : CCT

$325.00
The IICRC-approved Carpet Cleaning Technician (CCT) course is designed to teach the art and science of carpet cleaning to professional service providers, as well as others in related industries. Emphasis is placed on practical application, identifying fiber, yarn and carpet constructions, style types and finishes, soiling conditions, cleaning science and methodology, and other issues and concerns faced by individuals who maintain and clean installed broadloom carpet. When coupled with additional on-the-job training and field experience, students should be adequately prepared to perform carpet cleaning techniques and procedures.
They also should be adequately prepared to accomplish further training in other IICRC-approved courses, which require CCT as a prerequisite. The course is designed to cover pre-inspection, fabric identification, basic cleaning chemicals and equipment, and proper cleaning techniques and procedures with a residential and light commercial emphasis.
(2 day course; 14 hours, not including exam time, lunch and breaks.)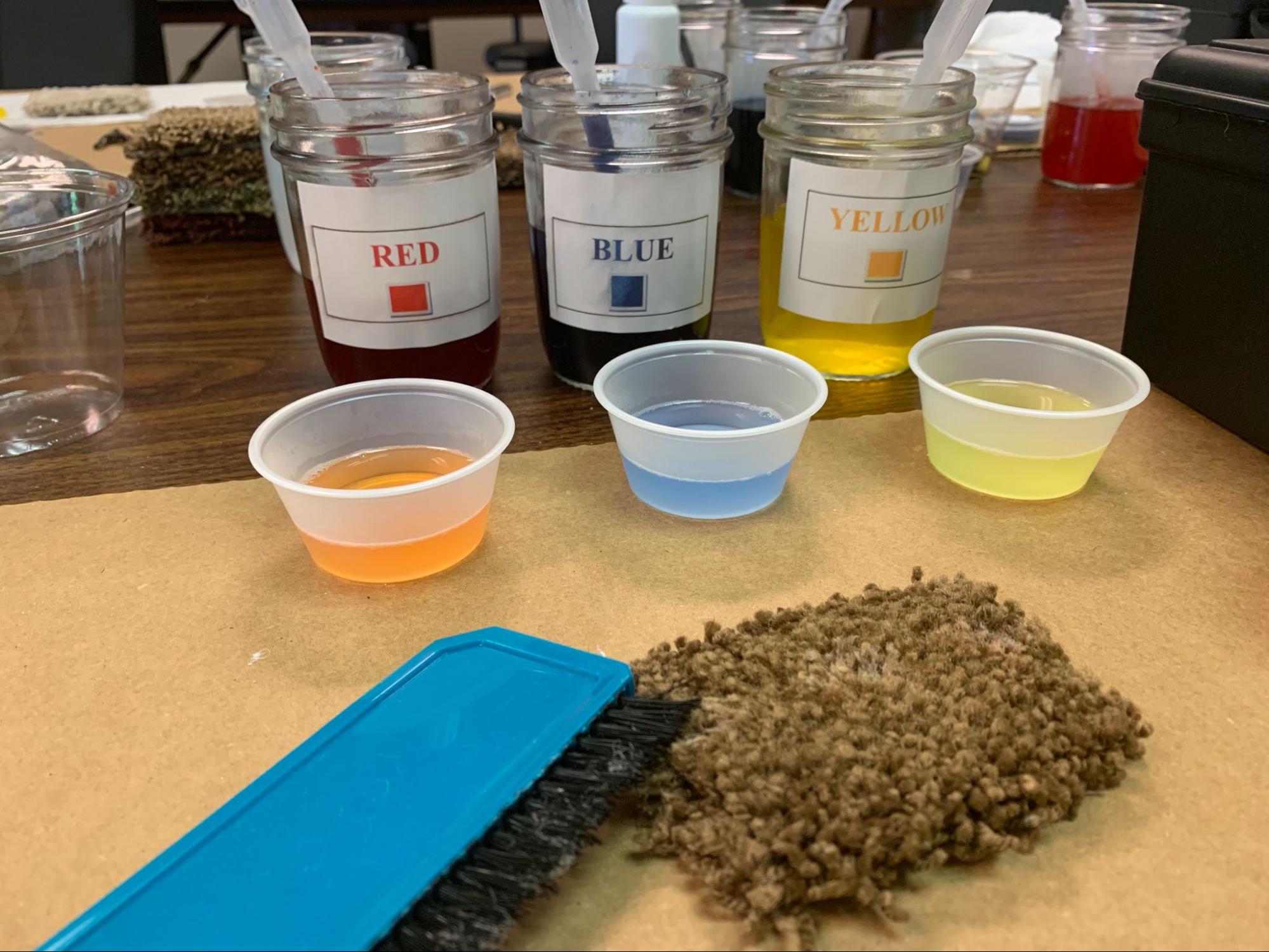 Color Repair Technician : CRT
Classroom: $350.00
Live Stream: $450.00
Prerequisites: IICRC Certification in CCT or CCMT) The Color Repair Technician course addresses the history of color, color theory, natural and synthetic dyes, dye methods, types of dyes, types of fibers, carpet styles and dye procedures. Other topics covered include color related cleaning issues such as fading, color loss due to contamination or bleaching, and the use of cleaning agents that may affect or remove color from carpet.
This course has mandatory hands-on and if the Live Stream version is chosen the items will be shipped directly to the student.
(2 day course; 14 hours, not including exam time, lunch and breaks.)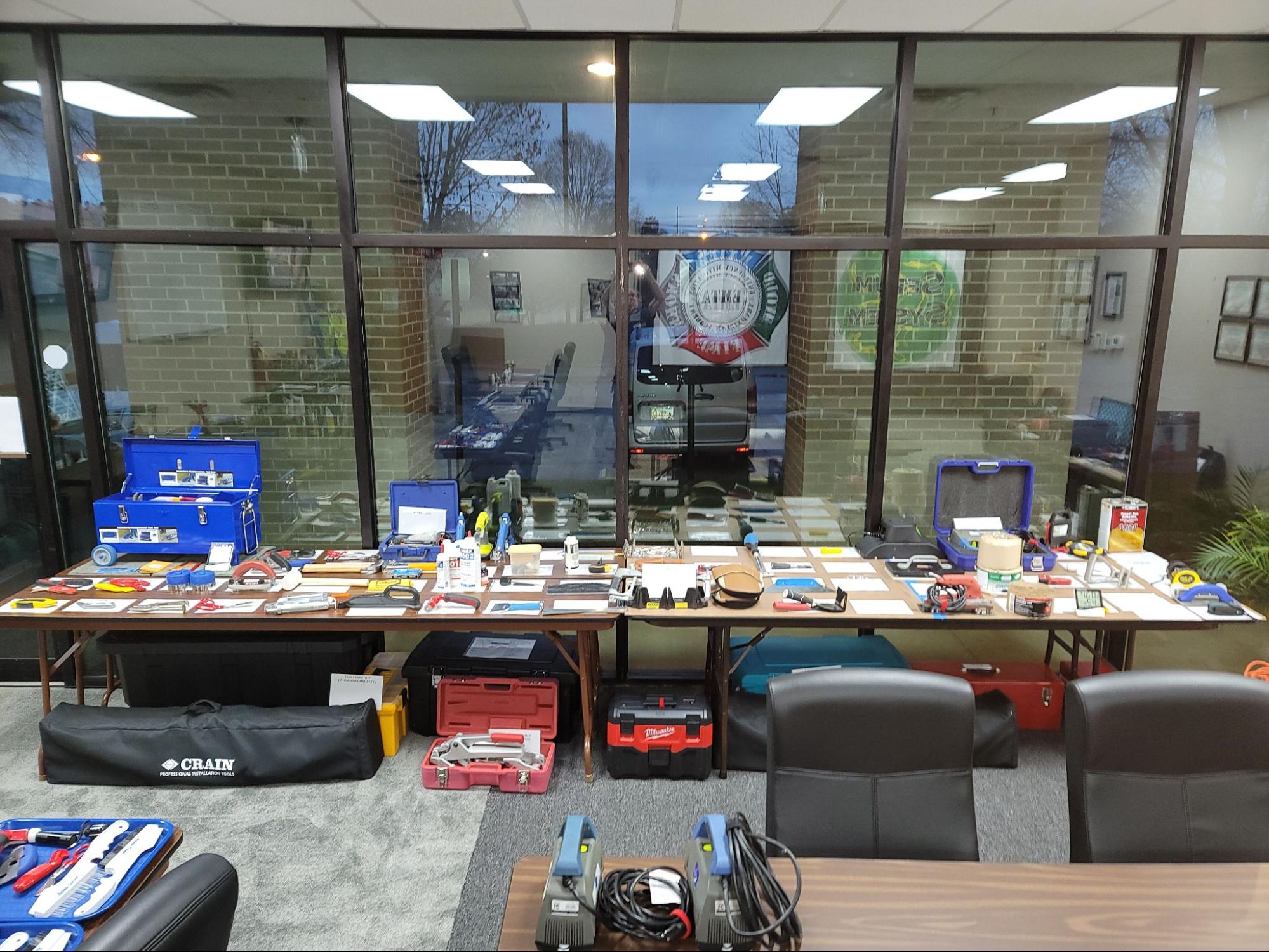 Carpet Repair and Re-installation Technician : RRT

$350.00
The Carpet Repair and Re-installation Technician course teaches techniques and safety issues related to carpet repair and re-installation, carpet construction, inspection process prior to cleaning, tools of the trade, floor preparation, adhesives, carpet cushion installation, tackless strip and moldings, seaming, and proper stretching. This class also teaches various repairs that the carpet cleaner/restorer may come up against while dealing with an installed textile. This knowledge will enable the technician to recognize and avoid installation problems that may arise while performing carpet cleaning as well as how to correct many issues encountered.
(2 day course; 16 hours, not including lunch and breaks, exam time is included.)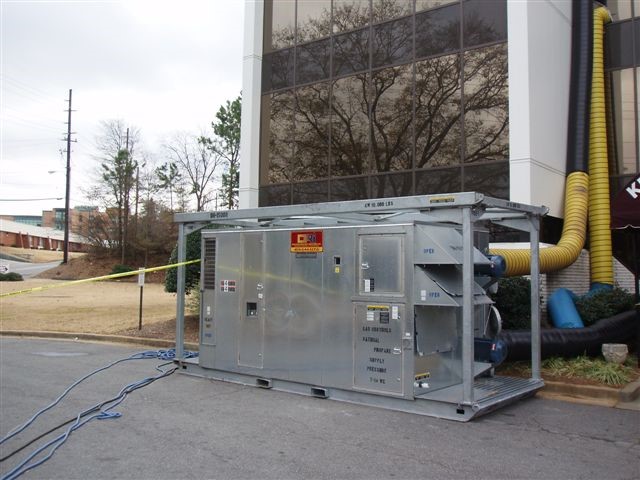 Commercial Drying Specialist : CDS
$1100.00
(Prerequisites: IICRC Certification in WRT) The Commercial Drying Specialist course teaches damage inspection and evaluation, work flow management, process administration and technical methods of effective and timely drying of commercial, industrial, institutional and complex residential water-damaged structures, systems, and furniture, fixtures and equipment (FFE). Resources for this course include: the current ANSI/IICRC S500 Standard and Reference Guide for Professional Water Damage Restoration, reference media, scientific, technical and industry resources. Special note to Participants: Commercial drying projects frequently have many more potential hazards and safety risks that are not generally encountered on residential projects. These hazards may include but not be limited to higher voltages, confined spaces, energized machinery, hazardous chemicals, heavy equipment and forklifts. The CDS course is not intended to be a health and safety course, nor will it cover all of the potential hazards that may be encountered on commercial projects. It is required of participants to comply with all applicable local, state/provincial and national safety rules and regulations.
The participant is strongly advised to research and complete appropriate training programs (e.g. HST, OSHA 10-hour, Canadian HST) prior to participating in the CDS course.
(4.5 day course; 32 hours, not including exam time, lunch and breaks.)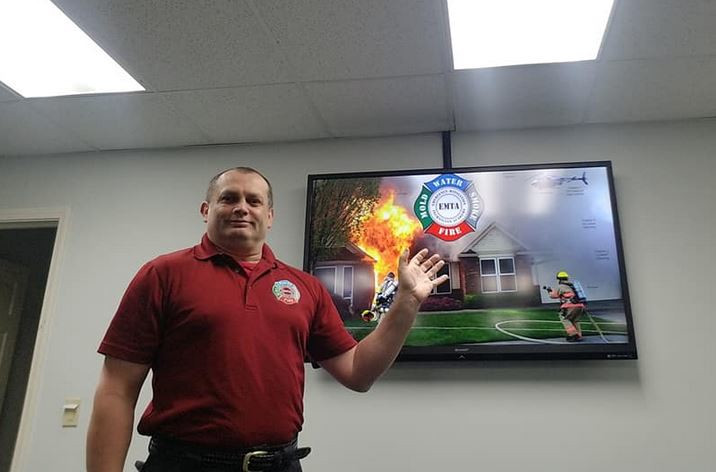 Fire and Smoke Restoration Technician : FSRT

$300.00
The Fire and Smoke Restoration Technician (FSRT) certification covers scoping, mitigation, cleaning, deodorization, subrogation, spoliation, and documentation of residential and commercial fire and smoke damaged structures and contents and is designed to provide primary education for technicians and other materially interested parties in the science and practice of fire and smoke damaged restoration. Upon completing this certification and when coupled with additional on-the-job training and field experience, students should be adequately prepared to perform and document cleaning and deodorization of typical residential or commercial fire and smoke damage projects.
(2 day course; 14 hours, not including exam time, lunch and breaks.)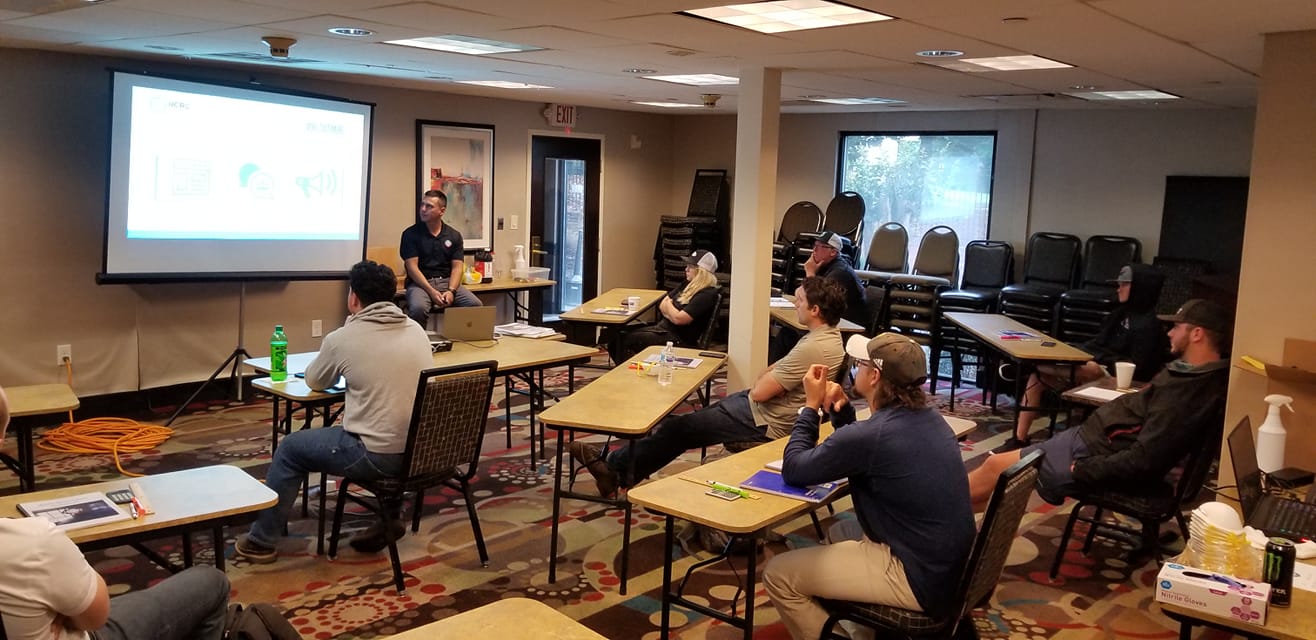 Odor Control Technician : OCT
$225.00
The Odor Control Technician course covers olfaction and odor, odor sources, detection process, theory of odor control, equipment, chemical options and applications. The student will learn how to address odors caused from biological sources such as decomposition, urine contamination, and mold, combustion sources such as fire and smoke damage, and chemical sources such as fuel oil spills or volatile organic chemicals.
(1 day course; 7 hours, not including exam time, lunch and breaks.)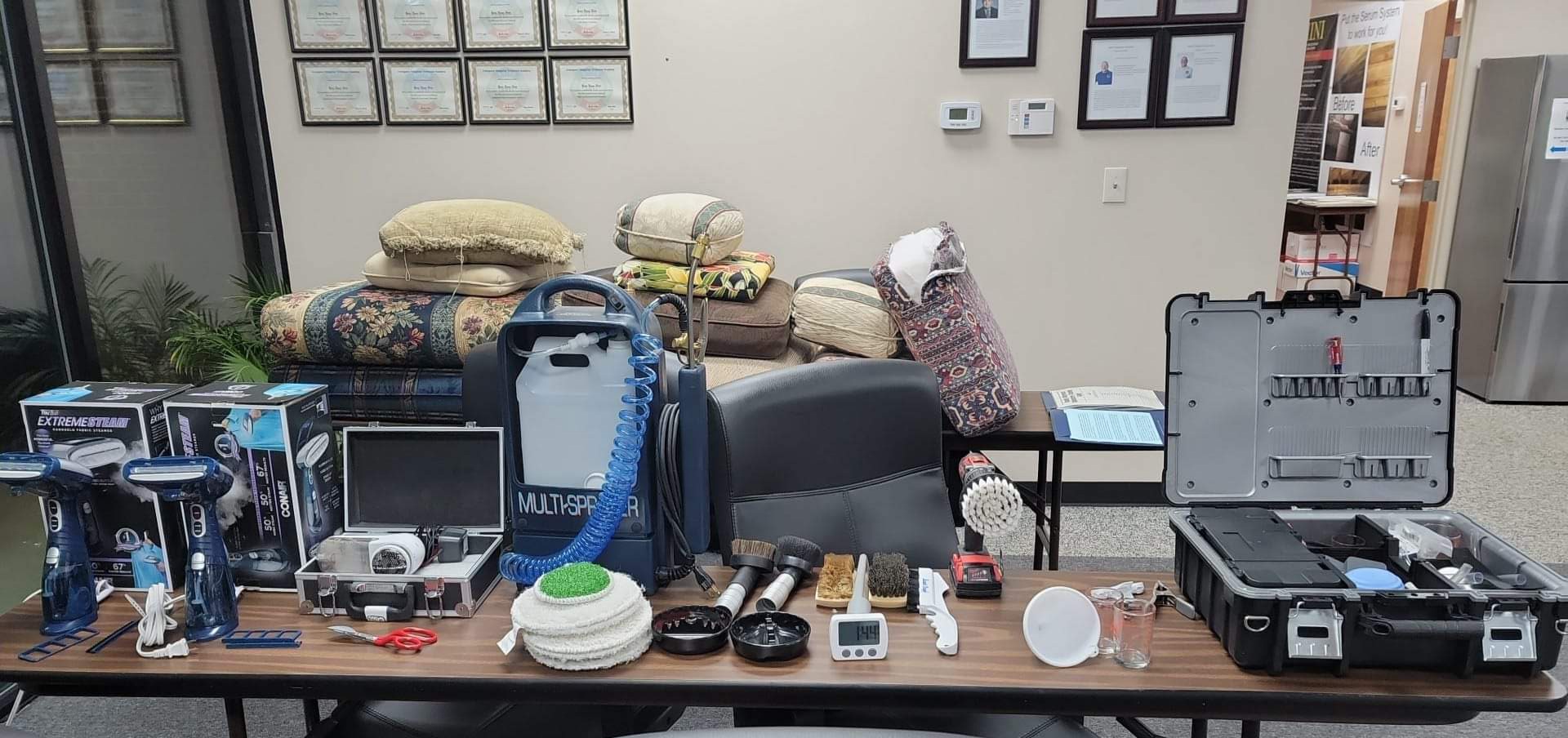 Upholstery and Fabric Cleaning Technician : UFT
$350.00
The Upholstery and Fabric Cleaning Technician course covers upholstery fiber categories, fiber identification and testing, manufacturing of the fiber and fabric, chemistry of cleaning, upholstery cleaning methods, protections, spotting and potential problems. A student will have a specific knowledge about fabric and fiber content, as well as furniture construction. This enables students to identify limitations and potential cleaning related problems, on a given piece of upholstery.
(2-day course; 14 hours, not including exam time, lunch and breaks.)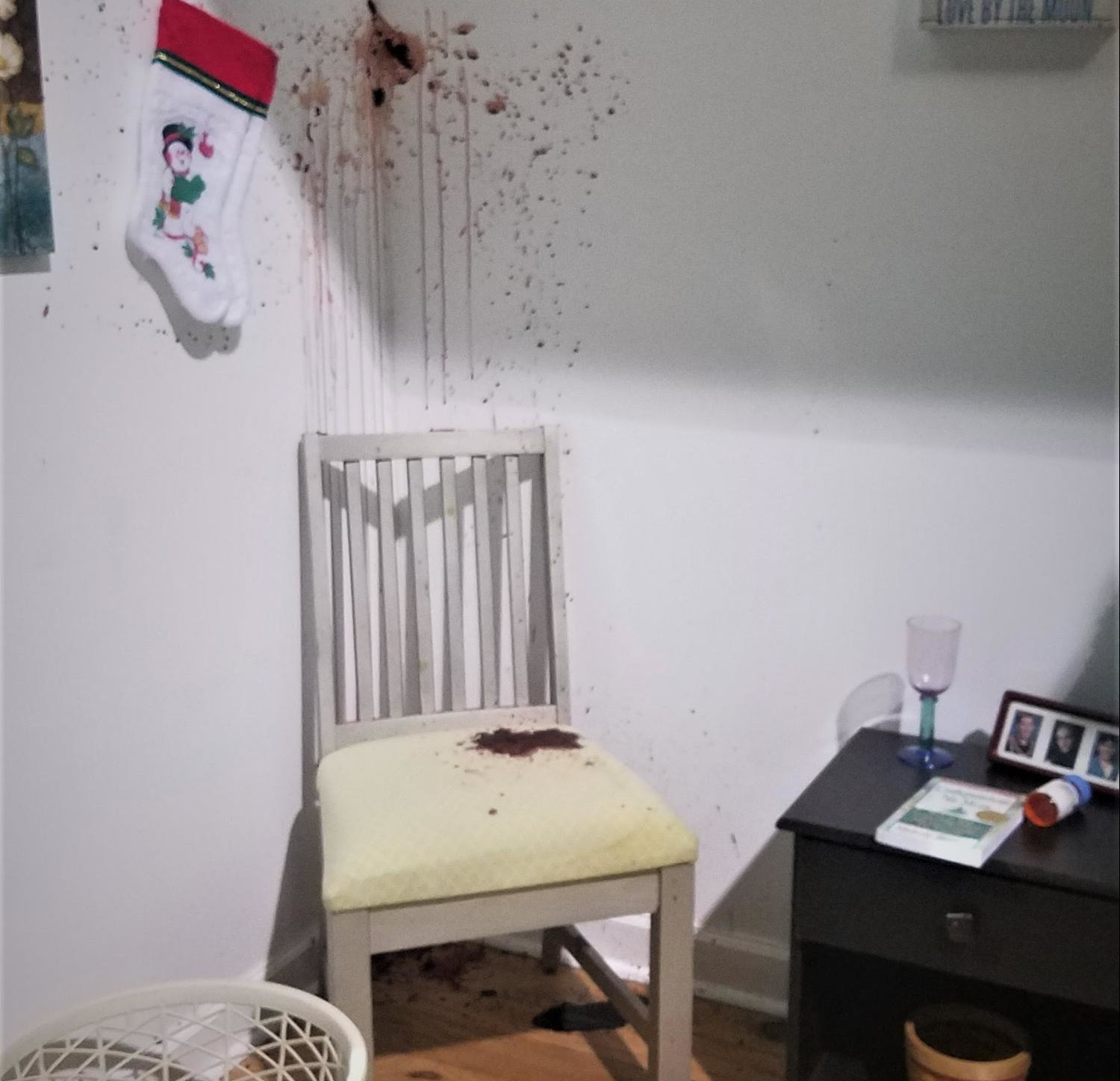 Trauma and Crime Scene Technician : TCST
3 Day Classroom With Hands-on $950.00
2 Day Live Stream $499.00
Trauma & Crime Scene Technician is a comprehensive course covering trauma scene cleanup and decontamination. Students will acquire the necessary skills and knowledge required to properly evaluate, clean and decontaminate a site following a human trauma event. They will learn how to manage the unique situations encountered when performing trauma and crime scene cleanup, regardless of surface, item, or location, including procedures and precautions for working at a trauma/crime scene, based on the IICRC S540 Standard. Students will find out how to inspect and investigate human blood and other potentially infectious materials contamination to establish hazard assessments, work plans, and procedures for cleaning and safe transportation of contaminated material.
(3 day course; 14 classroom hours with half day of hands-on, not including exam time, lunch and breaks)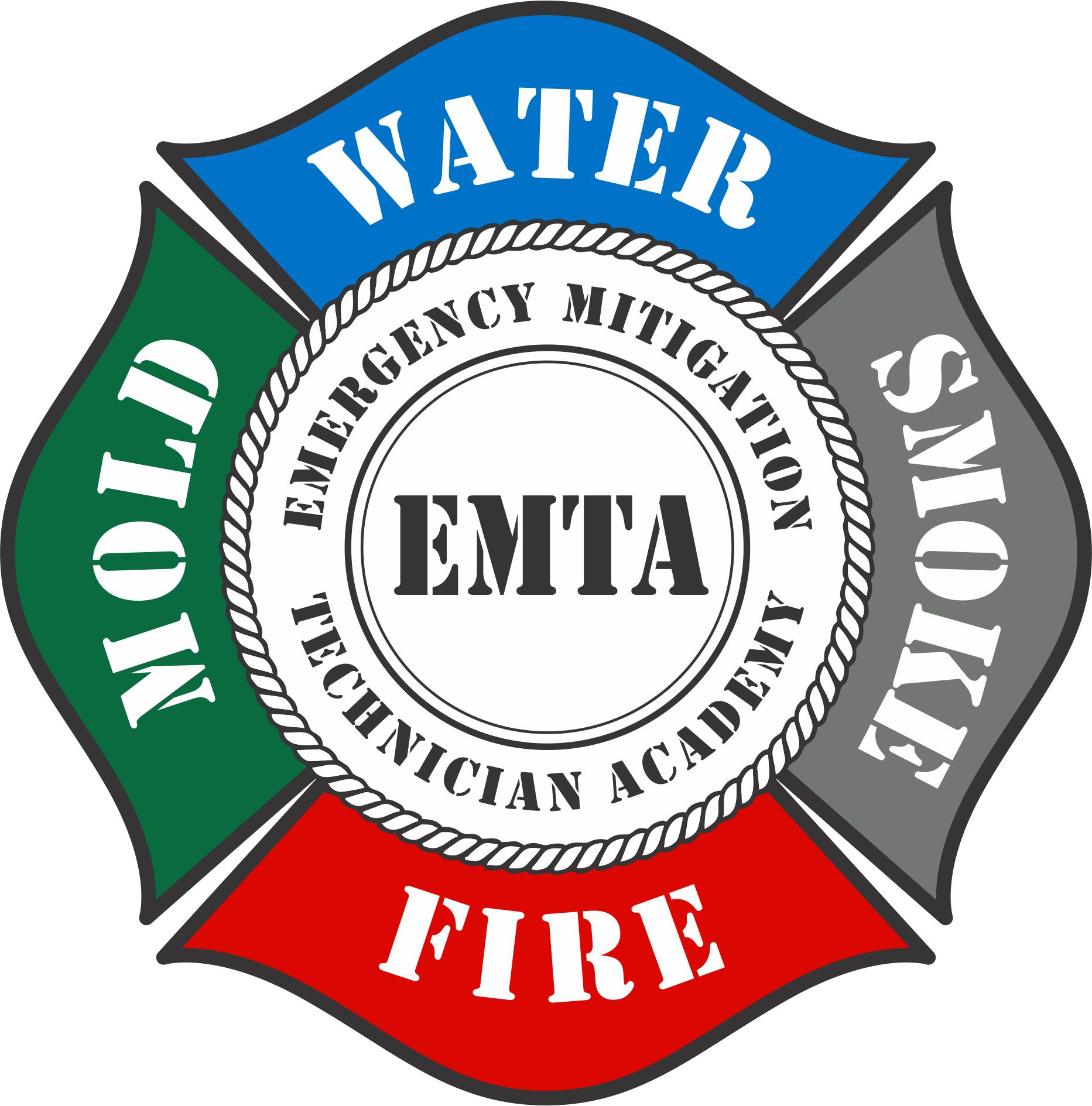 Contents Processing Technician : CPT
$550.00
The Contents Processing Technician (CPT) certification is designed to demonstrate a technician's expertise in the practice of contents recovery and processing procedures. This certification covers the best practices of contents processing based on available technology and resources. Topics include restoration of contents subjected to various sources of contamination as well as inspection, inventorying, wrapping, packing, transport, cleaning science, deodorizing, post-cleaning evaluation, storage, and pack back principles (chain of custody). Upon achieving certification, technicians will be prepared to work as an efficient and effective part of a contents recovery team and have the essential knowledge base to perform and document typical residential or commercial restoration projects involving contents processing from start to finish. They will also be ready to accomplish further advanced training in other IICRC certifications and courses involving specialized training, such as the UFT, CCT, and RCT courses
(3 day course; 18.25 hours, not including exam time, lunch and breaks)
Water Damage Restoration Technician : WRT

$450.00
The Water Damage Restoration Technician course is designed to teach restoration personnel that perform remediation work to give them a better concept of water damage, it's effects and techniques for drying of structures. This course will give residential and commercial maintenance personnel the background to understand the procedures necessary to deal with water losses, sewer backflows, and contamination such as mold.
(3 day course; 18 hours, not including exam time, lunch and breaks.)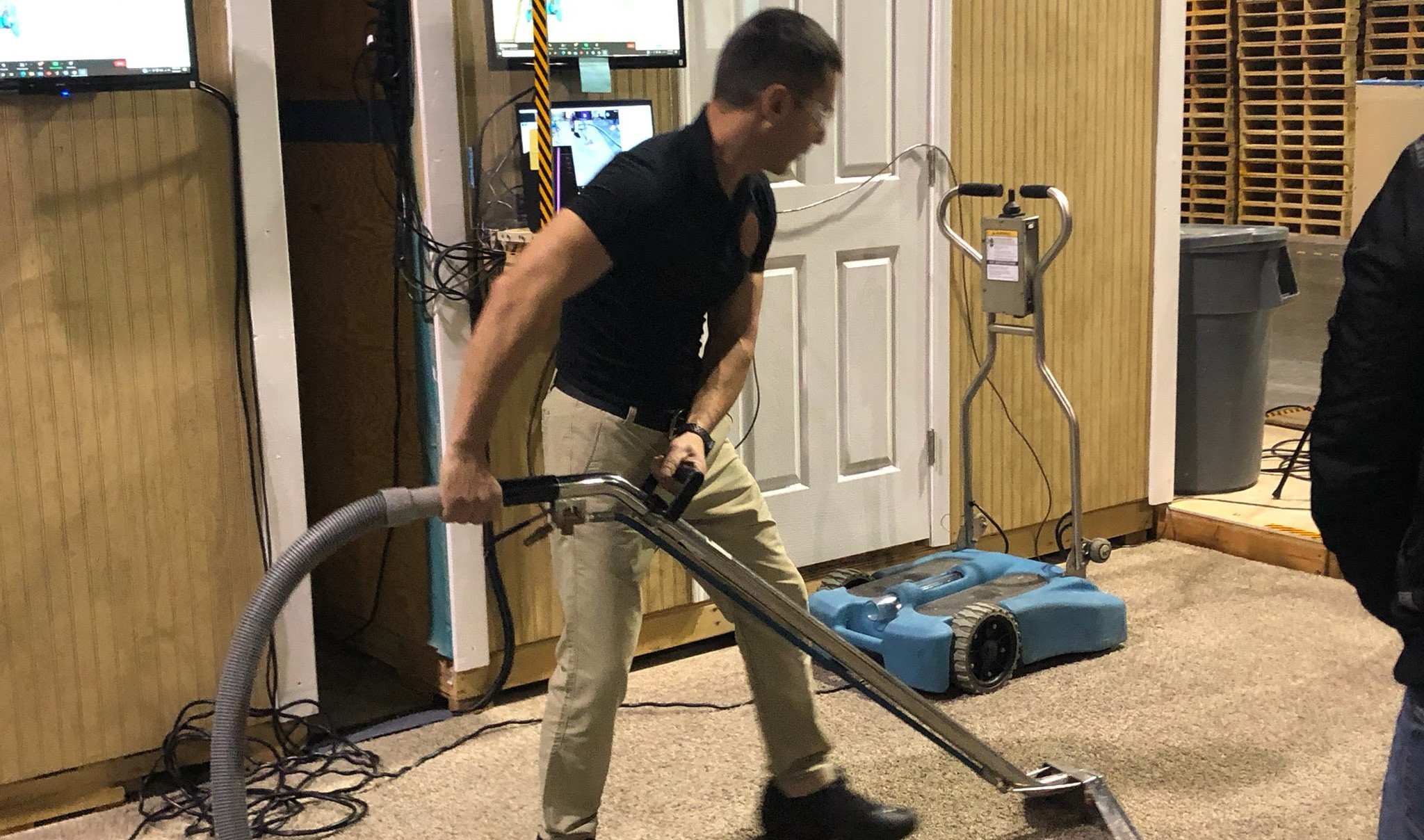 Spanish Water Damage Restoration Technician :      SP-WRT

$550.00
Esta IICRC Water Damage Restoration Technician WRT - Spanish enseña estudiantes sobre daños por agua y las técnicas de la industria para remediar los daños estructurales causados por el agua. Esta clase presenta información sobre daños por agua como aguas residuales, contaminación de mojo, y equipo de descontaminación.
(3 day course; 18 hours, not including exam time, lunch and breaks.)
Este curso, libro y examen son enteramente en español.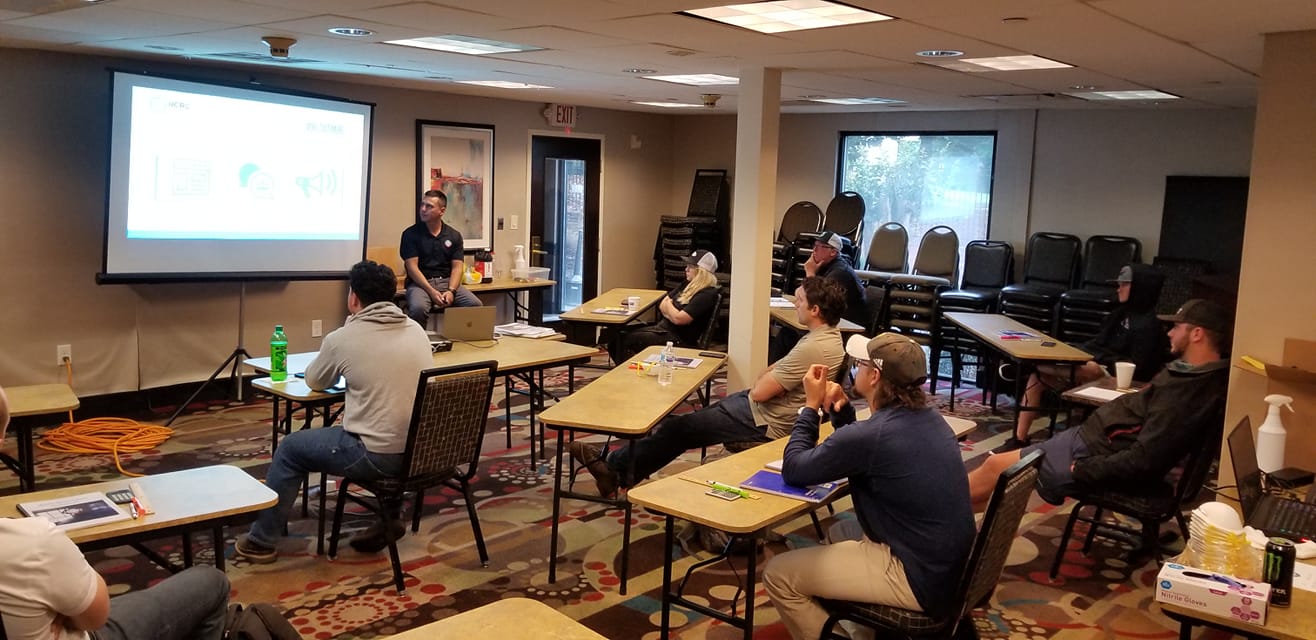 Xactimate Introduction - English
$550.00
This Xactimate course is an introduction course/ guide that is not affiliated to the IICRC and does not qualify for an IICRC course certificate. This intro Xactimate course goes over downloading the program and setting up a free user demo. This course goes over the main functions of the program as well as the buttons and what they do in the program. With this course participants get an idea of how to draw and write out an estimate. A list of water codes is included in our course.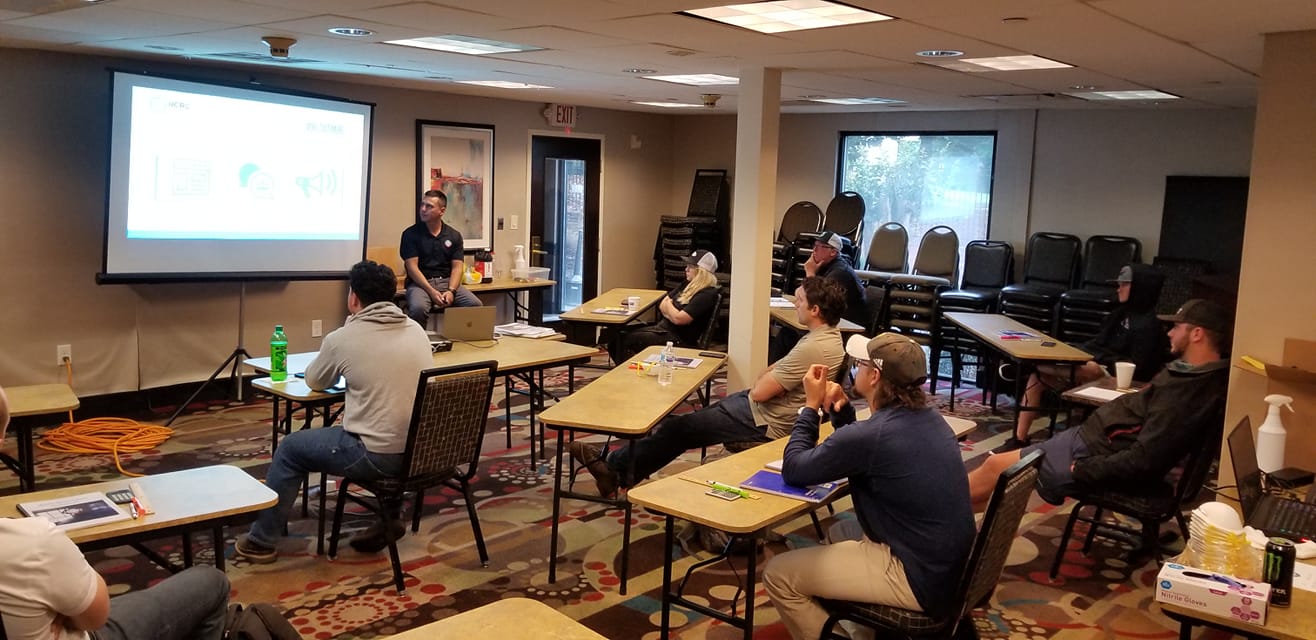 Xactimate Introduction - Spanish
$550.00
Este curso de Xactimate es un curso/guía de introducción que no está afiliado al IICRC y no califica para un certificado de curso del IICRC. Este curso de introducción a Xactimate repasa la descarga del programa y la configuración de una demostración gratuita para el usuario. Este curso repasa las funciones principales del programa, así como los botones y lo que hacen en el programa. Con este curso, los participantes se tienen una idea de cómo dibujar y escribir un presupuesto. En nuestro curso se incluye una lista de códigos de agua.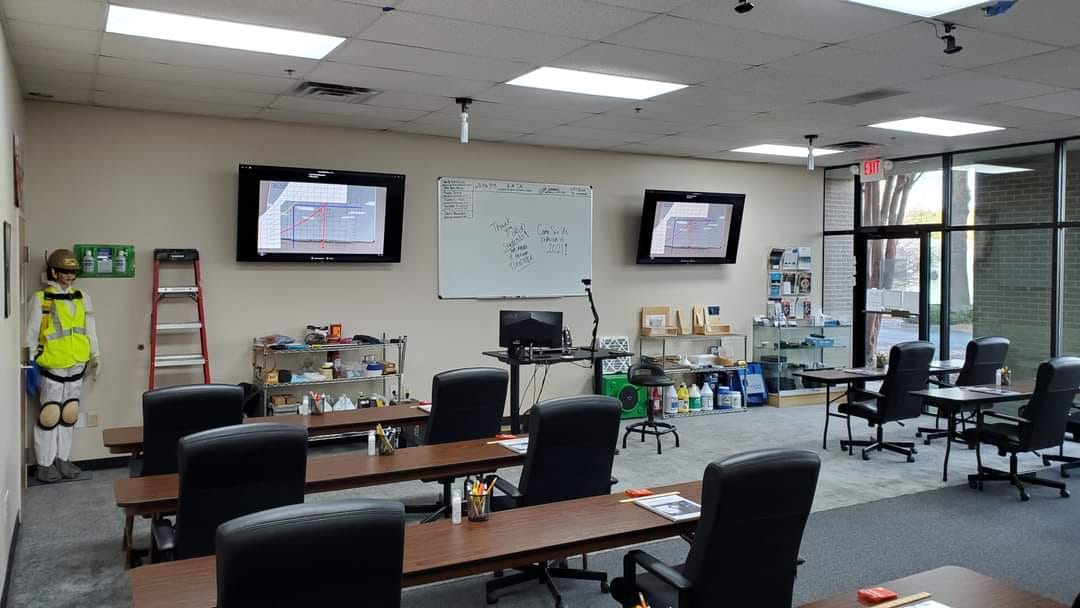 OSHA 10-Hour

$250.00
10 hour General Industry Safety class delivered over a two day period. This class is a must have for all industries -- construction, restoration or industrial. The 10-hour outreach course provide basic awareness training on the recognition, avoidance, abatement, and prevention of workplace hazards. The course also provides information regarding workers' rights, employer responsibilities, and filing a complaint.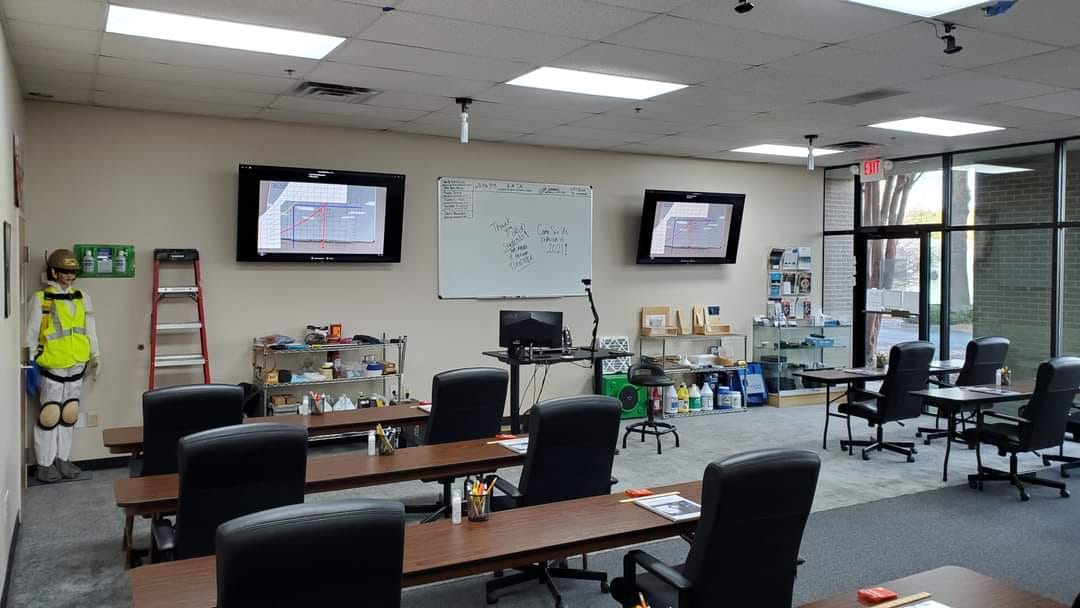 OSHA 30-Hour

Call For Pricing
The OSHA 30 class is delivered over a 4 day period. The 30-hour outreach courses provide a greater depth and variety of training on an expanded list of topics associated with workplace hazards in general industry.  Please call for information and pricing
Class Cancellation Policy
7 days prior to start date of class - Request credit to transfer to another date or request a refund.
3-7 days prior to start date of class - No refunds will be issued. If requested, credit will be issued for purchase price. Credits may be applied to another student or another class. Any balance left on the credit will not be refunded if substitute class is of lesser value. Additional fee will be payable if class is of greater value. All credits must be used within 1 calendar year.
72 hours or less prior to start of class (including no shows) - No refunds or credits will be issued.
In Person Classes:
EMTA conducts events at various locations. By registering or attending EMTA events all registrants and/or attendees agree to indemnify and hold harmless EMTA, it's controlling persons, Officers, Instructors, Employees and their successors from any and all personal injury and property damage claims and resulting judgments and expenses made by or on behalf of the registrant.
Live Stream Classes:
Video and audio must be available and enabled for the entirety of class attendance. EMTA is not responsible for ensuring your internet connectivity or for any problems accessing a live stream class due to connectivity or technology problems. No refunds will be issued outside of our normal cancellation policy for any reason, including connectivity problems. If EMTA experiences technical difficulties, measures will be taken to ensure the class will be completed.
The exam must be taken on a computer (no phones or tablets) and must have video and audio capabilities enabled. Students must complete the IICRC online exam registration and submit the exam fee to be able to sit for the exam. All exam questions and issues must be handled directly through the IICRC at exams@iicrcnet.org.

All of our classes are located on the Class Calendars section of this website. This includes pricing and dates of public classes offered.
Need to reach our team please fill out the form, email or call!
Mon-Fri - 8:00-5:00 pm Eastern
Phone:  (678) 856-7143
Email: info@trainemta.com