Class Information and Pricing
***Any IICRC or other exam fee(s) not included***

Water Damage Restoration Technician : WRT
$400.00
The Water Damage Restoration Technician course is designed to teach restoration personnel that perform remediation work to give them a better concept of water damage, it's effects and techniques for drying of structures. This course will give residential and commercial maintenance personnel the background to understand the procedures necessary to deal with water losses, sewer backflows, and contamination such as mold. (3 day course; 19 hours, not including exam time, lunch and breaks.)
---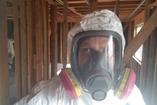 Applied Microbial Remediation Technician : AMRT
$990.00 (Prerequisite: IICRC Certification in WRT)
The Applied Microbial Remediation Technician course covers mold and sewage remediation techniques to individuals engaged in property management, property restoration, IEQ investigations or other related professions. Emphasis will be placed on teaching mold and sewage remediation techniques to individuals who will perform these procedures in the field. Course graduates will be adequately equipped to perform remediation services, while protecting the health and safety of workers and occupants. (4 day course; 28 hours, not including exam time, lunch and breaks.) IICRC test fee is $150 and not included in course cost.
---

Carpet Cleaning Technician : CCT
$300.00
The IICRC-approved Carpet Cleaning Technician (CCT) course is designed to teach the art and science of carpet cleaning to professional service providers, as well as others in related industries. Emphasis is placed on practical application, identifying fiber, yarn and carpet constructions, style types and finishes, soiling conditions, cleaning science and methodology, and other issues and concerns faced by individuals who maintain and clean installed broadloom carpet. When coupled with additional on-the-job training and field experience, students should be adequately prepared to perform carpet cleaning techniques and procedures. They also should be adequately prepared to accomplish further training in other IICRC-approved courses, which require CCT as a prerequisite. The course is designed to cover pre-inspection, fabric identification, basic cleaning chemicals and equipment, and proper cleaning techniques and procedures with a residential and light commercial emphasis. (2 day course; 14 hours, not including exam time, lunch and breaks.)
---

Color Repair Technician : CRT
$300.00
Prerequisites: IICRC Certification in CCT or CCMT) The Color Repair Technician course addresses the history of color, color theory, natural and synthetic dyes, dye methods, types of dyes, types of fibers, carpet styles and dye procedures. Other topics covered include color related cleaning issues such as fading, color loss due to contamination or bleaching, and the use of cleaning agents that may affect or remove color from carpet. (2 day course; 14 hours, not including exam time, lunch and breaks.)
---

Carpet Repair and Re-installation Technician : RRT
$345.00
The Carpet Repair and Re-installation Technician course teaches techniques and safety issues related to carpet repair and re-installation, carpet construction, inspection process prior to cleaning, tools of the trade, floor preparation, adhesives, carpet cushion installation, tackless strip and moldings, seaming, and proper stretching. This class also teaches various repairs that the carpet cleaner/restorer may come up against while dealing with an installed textile. This knowledge will enable the technician to recognize and avoid installation problems that may arise while performing carpet cleaning as well as how to correct many issues encountered. (2 day course; 16 hours, not including lunch and breaks, exam time is included.)
---
Upholstery and Fabric Cleaning Technician: UFT
$350.00
The Upholstery and Fabric Cleaning Technician course covers upholstery fiber categories, fiber identification and testing, manufacturing of the fiber and fabric, chemistry of cleaning, upholstery cleaning methods, protections, spotting and potential problems. A student will have a specific knowledge about fabric and fiber content, as well as furniture construction. This enables students to identify limitations and potential cleaning related problems, on a given piece of upholstery. (2-day course; 14 hours, not including exam time, lunch and breaks.)
---

Fire and Smoke Restoration Technician : FSRT
$300.00
The Fire and Smoke Restoration Technician course concentrates on technical procedure for successfully completing the restoration of a fire and smoke damaged environment. Students will learn how to combine technical procedures with a practical approach to managing the job site and how that relates to pricing the job. (2 day course; 14 hours, not including exam time, lunch and breaks.)
---

Odor Control Technician : OCT
$190.00
The Odor Control Technician course covers olfaction and odor, odor sources, detection process, theory of odor control, equipment, chemical options and applications. The student will learn how to address odors caused from biological sources such as decomposition, urine contamination, and mold, combustion sources such as fire and smoke damage, and chemical sources such as fuel oil spills or volatile organic chemicals. (1 day course; 7 hours, not including exam time, lunch and breaks.)
---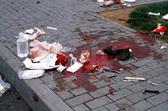 Trauma and Crime Scene Technician : TCST
$950.00
3 day class. you will learn about Forensic Restoration, also known as Bio-Cleaning or Bio-Recovery. This course will provide you with the knowledge to work safely, and efficiently with proven practices known to the industry. Government standards and regulations will be discussed, this hands-on course using real bovine blood will allow us to bring you as close to a real-world scenario as you can get before getting in over your head on your first project. You will also obtain your OSHA 10 hour general industry safety card. For the IICRC certified people, you also get 2 CECs and the HST Safety equivalent. You will now also qualify for your IICRC Master designations
---

OSHA 10-Hour
$250.00
10 hour General Industry Safety class delivered over a two day period. This class is a must have for all industries -- construction, restoration or industrial. Save an instant $215 +/- over the IICRC HST class!! Most HST classes cost $400 + and then you pay the IICRC $65.00 exam fee. No exam is required for the OSHA 10 hour. The OSHA 10 hour is all the IICRC technician requires to fulfill Master designation requirements!!!!
---

OSHA 30-Hour
Call For Pricing
The OSHA 30 class is delivered over a 4 day period and covers many more topics not covered in the OSHA 10 hour. Please call for information and pricing
---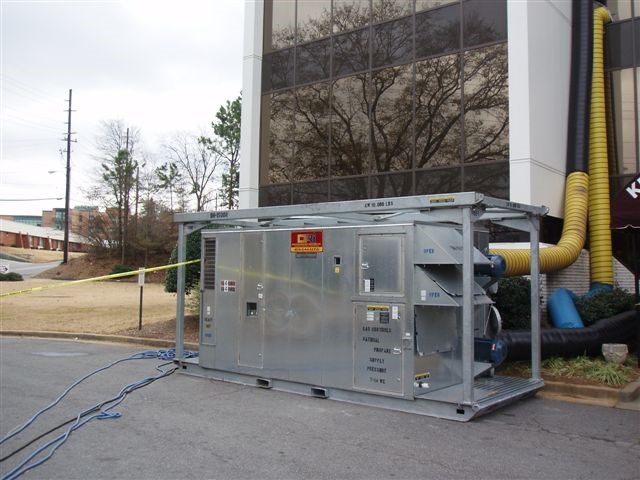 CDS - Commercial Drying Specialist
$1100.00
(Prerequisites: IICRC Certification in WRT) The Commercial Drying Specialist course teaches damage inspection and evaluation, work flow management, process administration and technical methods of effective and timely drying of commercial, industrial, institutional and complex residential water-damaged structures, systems, and furniture, fixtures and equipment (FFE). Resources for this course include: the current ANSI/IICRC S500 Standard and Reference Guide for Professional Water Damage Restoration, reference media, scientific, technical and industry resources. Special note to Participants: Commercial drying projects frequently have many more potential hazards and safety risks that are not generally encountered on residential projects. These hazards may include but not be limited to higher voltages, confined spaces, energized machinery, hazardous chemicals, heavy equipment and forklifts. The CDS course is not intended to be a health and safety course, nor will it cover all of the potential hazards that may be encountered on commercial projects. It is required of participants to comply with all applicable local, state/provincial and national safety rules and regulations. The participant is strongly advised to research and complete appropriate training programs (e.g. HST, OSHA 10-hour, Canadian HST) prior to participating in the CDS course. (4.5 day course; 32 hours, not including exam time, lunch and breaks.)
---
Class Cancelation Policy
You will receive a full refund if you cancel more than 30 days from class date. If cancellation is less than 30 days, you may transfer to the next class, apply tuition to any class of choice, or switch to another student to attend and no cancellation fees will apply. *Applying tuition from one class to another, If the new class is of lesser value the difference will not be refunded, if the new class is of greater value the balance will still be due. **Class transfer must be within one (1) calendar year. Any cancellation after 24 business hours or no show will be forfeited.
EMTA also conducts events at alternate locations. By registering or attending EMTA events all registrants and/or attendees agree to indemnify and hold harmless EMTA, it's controlling persons, Officers, Instructors, Employees and their successors from any and all personal injury and property damage claims and resulting judgments and expenses made by or on behalf of the registrant.