Classes are 8:00 AM – 5:00 PM (Unless otherwise stated on registration page)
A class is not registered for and a seat reserved until payment has been received.
In the morning light pastries are typically available however depending on the location or host breakfast items may or may not be provided. (Typically there is always something for you to start your day with).
Lunch is provided (unless otherwise notified) and sponsored by an industry related resource/vendor. You are not required to listen to the sponsors presentation but it might expose you to golden tid bits that you might not be aware of or a service that your company might be missing out on.
Drinks and snacks available throughout the day.
If you have any food allergies (peanuts) or special diet (gluten free), please make sure to notify us at the time of registration. EMTA and or its lunch sponsor will strive as best as possible to accommodate your individual situation.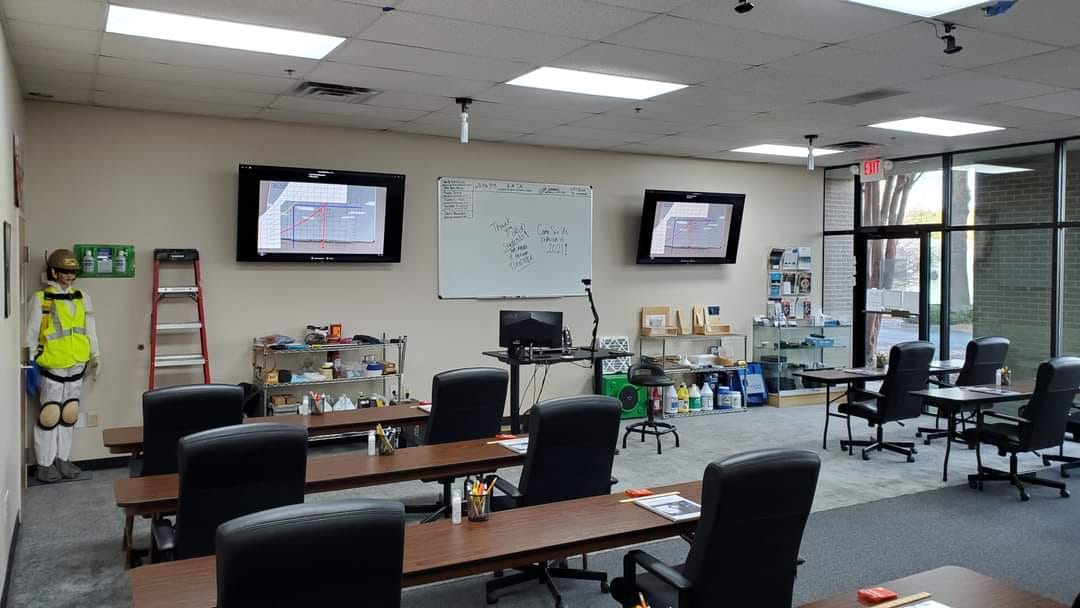 It is recommended that you have a sweater or jacket available if you are prone to be cold natured
Depending on the location and sponsor of the class your class may have hands on applications. Yes that could even be the 3 day WRT class. If hands on is a part of the class proper attire will be requested. (No flip flops on hands on portions)
Lodging & travel are the responsibility of the student
If you need a flight to get to a Marietta, GA class, fly into the Atlanta Hartsfield Jackson Airport (ATL). Fly in the day before the class starts. The airport is about 40 minutes away from our Marietta location depending on traffic. If you fly out the last day of class, it is best to get a flight after 6:30.
Some students may have learning anxieties. There is a sample prep section on the website to assist.
If you have any learning difficulties please let us know and we will do as much as we can to assist you.
Cancellation Policy
More than 7 days prior to the start date of class - Request credit to transfer to another date or request a refund.
3-7 days prior to the start date of class - No refunds will be issued. If requested, credit will be issued for the purchase price. Credits may be applied to another student or another class. Any balance left on the credit will not be refunded if the substitute class is of lesser value. Additional fee will be payable if the class is of greater value. All credits must be used within 1 calendar year.
72 hours or less prior to the start of class (including no shows) - No refunds or credits will be issued.

All of our classes are located on the Class Calendars section of this website. This includes pricing and dates of public classes offered.
Need to reach our team please fill out the form, email or call!
Mon-Fri - 8:00-5:00 pm Eastern
Phone:  (678) 856-7143
Email: info@trainemta.com